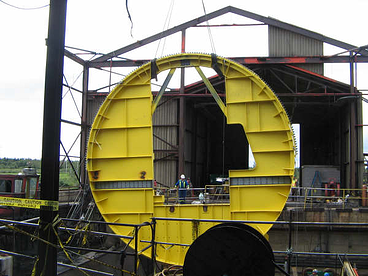 An all-too-painful truth is that bulk material handling equipment breaks down over time, and whenever it occurs, it's almost always costly. The most common problems that lead to breakdowns are actually quite preventable. They include improper maintenance, overrunning a machine's capability, not replacing worn parts, poor electrical connections, and even operation by untrained personnel or not consulting the operator manual. Almost all mean that someone has ignored the warning signs of an impending stoppage. These problems account for most of the breakdowns seen in the field, and all are avoidable by taking some simple precautions.
It is common knowledge that a comprehensive inspection program can help monitor and maintain the state of this equipment. Onsite mechanical, structural and electrical inspections with preventive maintenance help to extend the life of machinery while maximizing their efficiency, productivity and safety. Inspections also reveal when older equipment should be upgraded with the latest technology.
There are several reasons why upgrades are the way to go. Machinery is often made easier to use by implementing newer technology. Newer technology and parts reduce the potential for downtime from hardware to software, and often offer quicker channels to help with remote support. Replacement parts also play an important role in an operation's efficiency. Up-to-date technology can further enhance this with remote support and remote file transfer. Nothing else in an operation can provide a faster return on investment than newer technology.
The benefits of upgrading a machine a company already owns may equal the gains of purchasing new, but at a far lower cost and with faster implementation.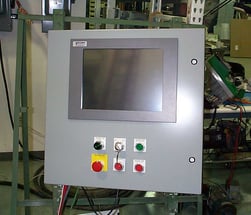 Heyl & Patterson bulk transfer equipment has been a staple solution for companies demanding reliable, safe and versatile systems for bulk material handling. The company's Aftermarket Division supports its customers with a complete line of replacement parts and upgrades, whether the product was manufactured by Heyl & Patterson or a competitor. These products include several types of railcar dumpers, dumper hammermills, railcar movers and barge unloaders.
Upgrades to mechanical and electrical systems elevate performance and efficiency levels in a few key areas. First, they extend component life and greater overall system longevity through progressive design and operating features. Second, upgrades lower maintenance and downtime through more durable and readily available parts. Third, they allow economical delivery while increasing equipment viability. All of these can be executed within the demanding quality and safety control that companies expect. Mechanical upgrades help equipment withstand the rigor of processing heavier cars, while electrical upgrades provide improved components for heightened throughout, more precision and better diagnostic evaluation, with added safety.
Heyl & Patterson will be exhibiting the Electric Power Conference & Exhibition to discuss the benefits of electrical and mechanical upgrades to bulk transfer equipment. The Electric Power Conference is well-known for its coverage of important issues that confront power plant professionals, in order for them to gain insight and answers to their biggest questions. Some of these issues pertain to cost-effective strategies for generating cleaner energy, technology solutions for a leaner facility that is more profitable and more responsive, and guidance in best practices, environmental policies and new regulations.
The conference agenda includes highly informative sessions across six tracks:
Power Plant Performance and Profitability
Environmental Compliance
Technology Advancements and Improvements
Power Plant Resiliency: Emergency Response and Training
Combined Heat and Power
Generating Power from Coal-Gas-Renewables
Electric Power features a variety of co-located events, including the PRB Coal Users' Group, Energy Providers Coalition for Education (EPCE), Plant Management Institute, Edison Electric Institute (EEI), Women in Power, Young Professionals in Power and the Veterans in Power (VIP) Initiative.
The Electric Power Conference & Exhibition will be held on April 21-23 at the Donald E. Stephens Convention Center in Rosemont, IL. Heyl & Patterson will be located at Booth #547.
Contact us for more information about replacement parts and upgrades for bulk material transfer equipment, and for a guest pass to Electric Power compliments of Heyl & Patterson, click here: