Power generation comes from a variety of heat-producing sources: oil, natural gas, nuclear, geothermal, wind, solar and of course, coal. The heat boils water and creates steam. The steam, under high pressure, spins a turbine. The turbine interacts with a series of magnets to produce electricity, which is transmitted as moving electrons through a series of wires to homes and businesses.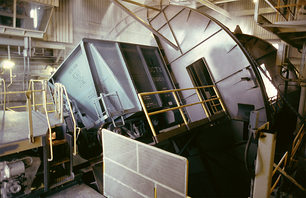 Coal plays a vital role in the generation of power. Coal-fired power plants currently fuel 41% of the world's electricity. Heyl & Patterson's Rotary Railcar Dumpers transfer coal from railroad supply lines to power plants, while our Barge Unloaders handle river shipments and Fluid Bed Dryers process the material.
Power-Gen International is the leading industry trade show and conference in providing comprehensive coverage of trends, technologies and issues facing the coal industry and the rest of the power generation sector. As the need to operate more efficiently and cost-effectively becomes increasingly important, no other event bridges challenges with solutions like Power-Gen. As a provider of solutions to the industry, Heyl & Patterson will exhibit.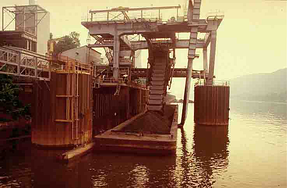 Among the topics to be discussed at the convention:
Performance issues facing modern coal plants
Material handling challenges and solutions
Effective maintenance strategies
The future of renewable energy: trends in policy, financing and technology
Regulatory issues and environmental compliance
Future directions in generation capacity
The Power-Gen 2011 will feature presentations from keynote speaker David Walsh – Senior Vice President of Service and Manufacturing, Mitsubishi Power Systems America; as well as Don Karner – President, ECOtality North America; William Bulpitt – Principal Mechanical Engineer, URS Corporation; Justin Zachary – Principal Engineer, Bechtel Power Corporation; Daniel Martin – President, Gemma Power Systems; and Robert Williams – Vice President of Sales & Marketing, Roberts & Schaefer Co.
Power-Gen International will be held on December 13-15, 2011 at the Las Vegas Convention Center (Center and North Halls) in Las Vegas, NV. Heyl & Patterson will be located at Booth #3418.

For more information about Heyl & Patterson's bulk material handling capabilities,