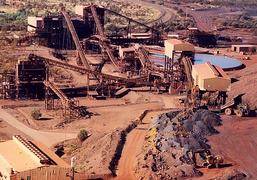 Mining is one of Australia's most important industries, creating significant employment and greatly contributing to the Australian economy. It's also a vital source of export revenue. Australia is the world's leading exporter of coal and iron ore, and is among the leaders in nickel, zinc, aluminum, gold and uranium. Minerals make up about 35% of Australia's total exports.
Mining activity occurs in each of Australia's states and territories. Significant areas include the Goldfields and Pilbara regions of Western Australia, the Hunter Valley in New South Wales, the Bowen Basin in Queensland and various parts of the Outback.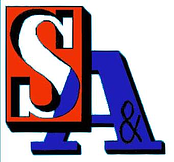 Seevinck & Associates Pty Ltd is a major link to Heyl & Patterson's operations in Australia and the local Pacific area, acting as our exclusive agent and representative. Seevinck & Associates, based in Brisbane, Queensland, is involved in the sales, marketing, engineering consulting and service of Heyl & Patterson projects throughout the continent. The company was formed in 2000 by Roelof Seevinck, an engineer, business developer and technical marketer with over 30 years in the industry.
Seevinck represents Heyl & Patterson for a wide range of products, and is unique because the company works with both the Bulk Transfer and Renneburg divisions, as well as Aftermarket spare parts.
For the Bulk Transfer Division, Seevinck offers railcar dumpers, railcar movers and barge unloaders. Thanks to a new initiative begun in 2008, the Bulk Division is even more active in the Australian market.
The Renneburg Division has been more visible over the years, with prominent projects that have included tandem Fluid Bed Dryers and associated equipment for a coal processing facility in New South Wales, a Fluid Bed Dryer for an oil shale project and a Rotary Dryer and a Granulator for a fertilizer company in Queensland. Seevinck also markets rotary and fluid bed coolers, calciners, screw presses, pug mill mixers and the innovative MultiDisc Thermal Processor throughout Australia.
Seevinck & Associates also represents other engineered products ranging from air pollution control systems to smelting furnaces.
For a copy of the Heyl & Patterson's Australian brochure with contact information for Seevinck & Associates,