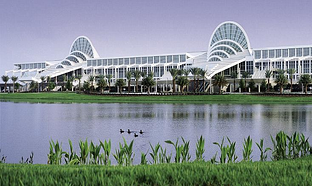 Recently celebrating 20 years of serving the power industry, Power-Gen International is the industry leader in providing comprehensive coverage of trends, technologies and issues facing the generation sector. As the need to operate more efficiently and cost-effectively becomes increasingly important, no other event bridges challenges with solutions like Power-Gen International.
More than 1,200 companies from all sectors of the industry exhibit each year and more than 18,000 attendees come together at Power-Gen International for a horizontal look at the industry with key emphasis on new solutions and innovations for the future.
Power-Gen 2010 will be held at the Orange County Convention Center in Orlando, FL from December 14-16, 2010. The trade show also includes Power Magazine's Project of the Year banquet on December 14. Heyl & Patterson is part of a team that is one of three finalists for the 2010 Coal-Fired Project of the Year, for a unique coal drying application.
Visit Heyl & Patterson at Booth #1711.