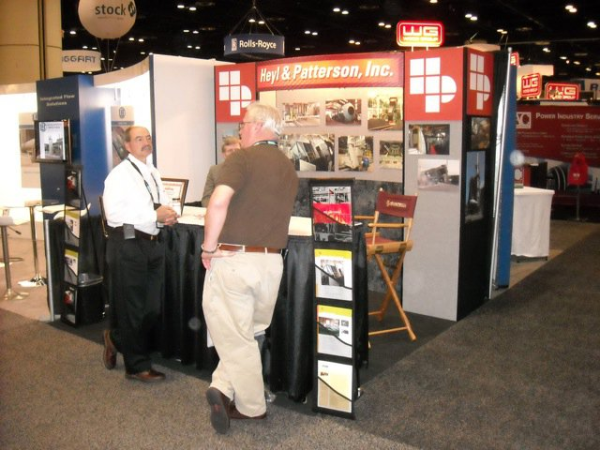 Power-Gen International 2010 is in the books. Heyl & Patterson has exhibited at this conference since about 1998, and likely will for years to come.
Power-Gen was held in the Orange County Convention Center, which is massive. To put things in perspective, the hall that held Power-Gen could hold two David L Lawrence Convention Centers from our hometown of Pittsburgh. And that's only one of four concourses (North-South-East-West). That convention center even has its own zip code.
Overall, it was a good show for us. We were able to touch base with a few vendors, meet with some current customers and introduce ourselves to some potential new clients. And of course we attended Industrial Info Resources' famous invitation-only party after the second day of the show.
Most importantly, we walked away with a prestigious award: Power Engineering magazine's 2010 Project of the Year, in the Coal-Fired category, involving our fluid bed coal dryers. Eleven finalists vied for awards, three from the Coal-Fired category alone. More details about the award will be posted separately, from the press release.
Now, we look ahead to Power-Gen 2011 in Las Vegas, Nevada…Heyl & Patterson's booth space is already set.