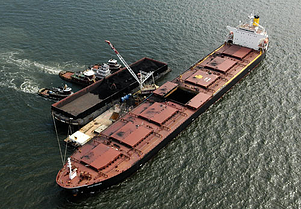 Indonesia is one of the largest coal producers and coal consumers in the world. Over the past two decades, Indonesia's coal industry has transformed itself from being an unknown, minor player in Asia's coal markets to the world's largest exporter of steam coal. Indonesia created this world-scale industry despite challenges created by widespread government corruption, a weak legal system, the Asian Financial Crisis of 1997 and the fall of the Suharto government in 1998.
The 17th Annual Coaltrans Asia conference returns to Bali as the premier forum for networking and discussion for companies operating in the Asian coal industry. The conference allows its delegates to tailor the event to their specific needs, and provides a platform for the industry's senior figures to address key topics affecting the coal industry today.
Heyl & Patterson will be attending Coaltrans Asia, having had a relationship with the bulk material handling and coal handling industries for over a century with our rotary railcar dumpers/wagon tipplers, barge unloaders and railcar movers.
Among the topics to be discussed at the convention:
Indonesia's energy policy
Coal trading strategies and supply chain management
Water management strategies
Commercializing low-rank coal utilization technology
Clean coal technology - From oxymoron to reality?
Coal handling at mine and port
Featured speakers include Bob Kamandanu – Chairman, Indonesian Coal Mining Association; Zulkifli Hasan – Minister of Forestry, Government of Indonesia; Darwin Saleh – Minister of Energy and Mineral Resources, Government of Indonesia; Alex Green – Vice President of Energy Marketing, BHP Billiton; Heinz Kaenel – Vice President of Materials Handling Sales/Technology, FLSmidth; and Bob King – Director, King Mining.
Coaltrans Asia will be held on May 29-June 1 at the Bali International Convention Centre in Bali, Indonesia. Contact David Phillips for a convention program at dphillips@heylpatterson.com.
For more information about Heyl & Patterson, the products we manufacture and the industries we serve, as well as the events we attend, click here: