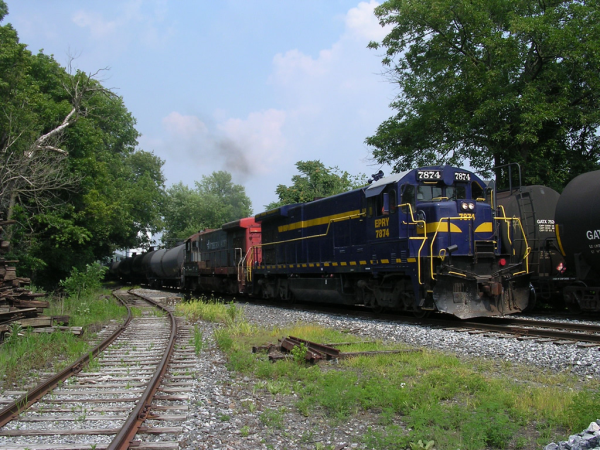 Short line and regional railroads are an important and growing component of the railroad industry. They operate and maintain 30% of the American railroad industry's route mileage, and account for 9% of the industry's freight revenue and 12% of railroad employment. The American Short Line and Regional Railroad Association (ASLRRA) is a non-profit trade association representing the interests of more than 475 short line and regional railroads in legislative and regulatory matters. ASLRRA's upcoming Annual Convention connects the organization with their customers, vendors, and partner railroads.
Heyl & Patterson will exhibit alongside vendor rep JMA Railroad Supply Co., to showcase our compact CUB Railcar Mover, which moves single cars or groups of cars without locomotive assistance.
Among the topics to be discussed at the convention:
Short line best practices
Reauthorization of federal transportation programs
Small market intermodal opportunities
Gensets and future locomotive technologies
Developing a railroad costing model for short lines and its impact on business decision making
How to protect bridges and extend their useful lives
ASLRRA's Annual Convention will feature presentations from, among others, Keith Borman – Vice President and Legal Counsel, ASLRRA; Joseph Szabo – Administrator, Federal Railroad Administration; Husein Cumber – EVP of Corporate Development, Florida East Coast Railway; and Jacklyn Hardy – AVP of Administrative Services, Indiana Rail Road Company.
ASLRRA's Annual Convention will be held on April 30-May 3 at the Marriott Rivercenter in San Antonio, TX. Heyl & Patterson will be located at Booth #308. Please direct any questions to David Phillips at dphillips@heylpatterson.com.
For more information about Heyl & Patterson, the products we manufacture and the industries we serve, as well as the events we attend, click here: