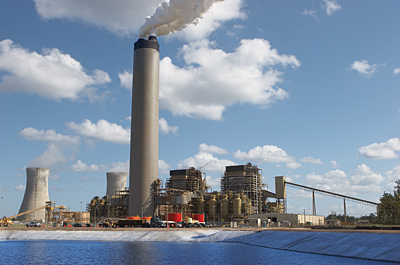 The fundamental principles of electricity generation were discovered in the early 1800s by British scientist Michael Faraday. The basic method is still in use today — electricity is generated by turbines that are turned by pressurized steam, which is produced by burning some form of fuel. This is the first process in the delivery of electricity to electric utility customers. The other processes, which are transmission, distribution, storage and recovery, are carried out by the electric power industry.
The 13th Annual Electric Power Conference & Exhibition is the marketplace for power producers to discover solutions to the current challenges they face across all fuel sources. This is where coal, natural gas and nuclear power producers confer about new technologies and best practices. Renewable energy sources such as wind, solar, hydro and biomass are all growing sources of electricity generation, tidal and geothermal are emerging technologies, and there are hopes that space-based solar, cold fusion and waste heat will someday become viable.
Heyl & Patterson will be an exhibitor at Electric Power, having had a relationship with the coal industry for over a century with our rotary railcar dumpers, barge unloaders and fluid bed dryers for coal processing.
Among the topics to be discussed at the convention:
Biomass use in the power industry
Natural gas safety
Nuclear project execution and risk management
Wind energy challenges and opportunities in the U.S.
Outage planning and management from a utilities perspective
Transcendent energy technologies beyond 2030
Electric Power will feature keynote speaker John Shelk, President & CEO of the Electric Power Supply Association, plus an executive roundtable with Doyle Beneby – President & CEO, CPS Energy; Robert Fisher – Senior Vice President of the Fossil Power Group, Tennessee Valley Authority; Daniel Foley – CEO, ACCIONA Energy North America; Ruth Ann Gillis – Executive Vice President and Chief Administration & Diversity Officer, Exelon Generation Company; and Steve Carter – Vice President of Regulated Generation, CLECO Power.
The Electric Power Conference & Exhibition will be held on May 10-12 at the Donald E. Stephens Convention Center in Chicago, IL. Heyl & Patterson will be located at Booth #544. Please direct any questions to David Phillips at dphillips@heylpatterson.com.
For more information about Heyl & Patterson, the products we manufacture and the industries we serve, as well as the events we attend, click here: