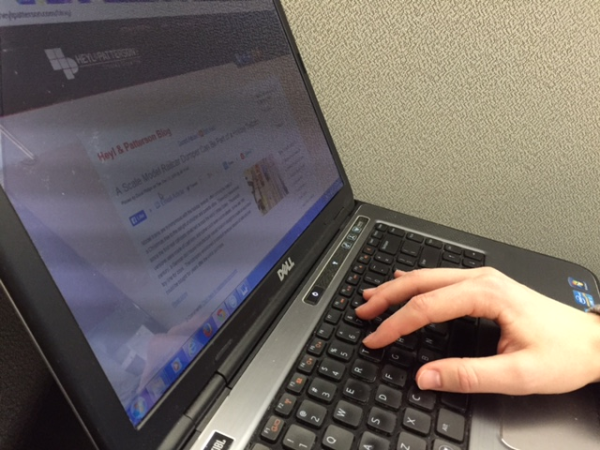 The Heyl & Patterson Blog, or simply the H&P Blog as it is known on social media, has been posting articles regularly since 2010. At Heyl & Patterson, our goal is to educate and inform you about the latest developments in your industries. This forum has covered topics as varied as the industries we serve, from explaining the inner workings of conduction dryers to examining how a railway across Colombia could compete with the Panama Canal. As the author of this blog, I've never broken the fourth wall, but I'd like to thank all of our subscribers for following us, and if you haven't yet read the Heyl & Patterson Blog, this is a good time to start.
Please enjoy a look back at 2014 through the eyes of our blog, with the ten posts that our readers found to be the most interesting this year:
1. H&P to Supply Torrefaction Unit to University of Minnesota Duluth - Heyl & Patterson announced the sale of an indirect-fired rotary calciner to the University of Minnesota Duluth's Natural Resources Research Institute (NRRI). The unit was installed at NRRI's Coleraine, MN facility and is used to transform wood biomass into torrefied wood, or "biocoal." Dr. Donald Fosnacht, Director of the NRRI Center for Research and Technology Development, presented wood torrefaction as one of the Institute's latest initiatives at the 2014 International Biomass Conference.
2. Heyl & Patterson Relocates to New Headquarters - Heyl & Patterson announced its relocation to a new base of operations at 400 Lydia Street in Carnegie, PA. Heyl & Patterson's new four-story office building is 30,000 square feet, and is a marked increase from the single office floor it previously occupied. Built in 2000, the high-tech facility originally housed a dot-com company. It is now home to the company's administrative, sales, marketing and engineering teams.
3. A Guide to Frac Sand Drying For Use in Hydraulic Fracturing - Frac sand is used in hydraulic fracturing for the recovery of gas and oil from previously inaccessible deposits and dormant wells. In order to be used, it must be dried and refined after it is mined. Specifically, in order for the desirable sand to be separated from unusable impurities, it must be washed and then dried using specialized thermal processing equipment before it is transported to the sifting process.
4. Algae Processing is Fueling the Aviation Industry - The search is on for alternative sources of fuel. Social and political instability in the vicinity of major oil producing regions has led to rising prices, which until recently, hampered a slow economic recovery as consumers were forced to spend more of their limited incomes on gasoline. Major spills in waterways and in the Gulf of Mexico provide dramatic reminders of the risks inherent in oil exploration and production, and their effect on the environment.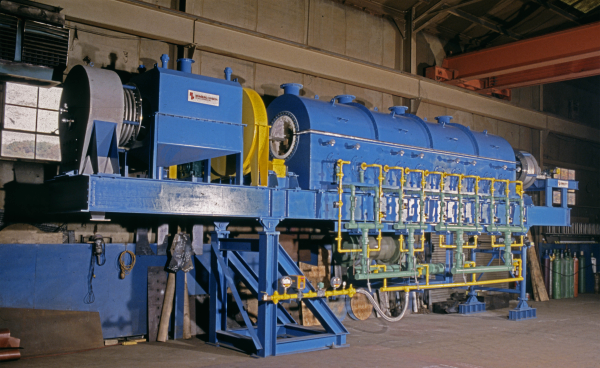 5. Materials and Applications for Rotary Calciners - Calcination is loosely defined as thermal processing done at elevated temperatures to change the properties of a given material. Calcining is often applied to ores and other solid materials to bring about a thermal decomposition, phase transition or removal of a volatile fraction. The calcination process normally takes place at temperatures below the melting point of the material being calcined.
6. Variety of Choice in River Barge Unloading - Prior to the Civil War, cities in the Ohio and Mississippi Valleys such as Pittsburgh and St. Louis were wholly dependent upon steamboats as a means of transporting bulk materials. Even after barges entered service, they were unloaded by hand because unloading machines had not yet been developed. Productivity improved along with technology, and new processes were developed for machinery production and mechanization.
7. H&P Process Spotlight: Activated Carbon - Activated carbon is a material that is riddled with tiny pores that increase its surface area, making more of it available for chemical reactions. It is used for water filtration, gas purification, sewage treatment and metal extraction. More precisely, it removes color and impurities from liquids and gases, and separates and extracts chemical compounds. Activated carbon is most commonly found in aquarium filters, respirators and gas masks, and is used to treat poison following oral ingestion.
8. Drying Waste Materials From Tailing Ponds - A tailings pond is a temporary storage area for the leftover by-product materials from oil sands, shale gas and coal ash operations, and is often a discontinued mine pit that has been re-engineered with a dam and dyke system. The contents of the pond is a slurry, with large volumes of water, sand, clay, residual hydrocarbons, heavy metals, naphtha diluents and naphthenic acids, which are known as tailings. The various materials settle to different depths, but they can all be dredged and dried to reduce their volume and eliminate moisture.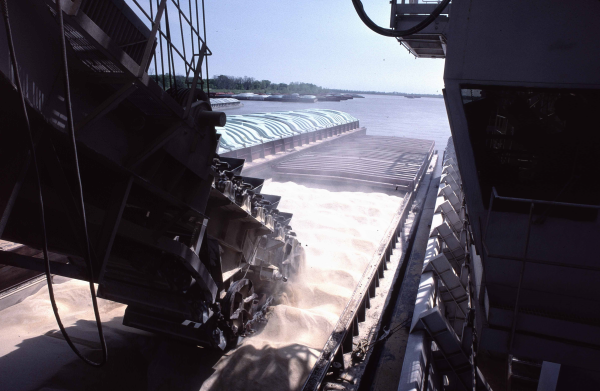 9. Innovative Zipper Duct Masters Dust Collection From River Barge Unloading - Dust is a collection of particles in the atmosphere that can consist of anything from soil to pollen to skin cells. In terms of bulk material handling operations, dust mainly refers to tiny fragments of the very materials being transported or transferred. After dust is formed, it causes more wear on equipment components such as bearings, and can create a grinding effect for increased abrasion. It also leads to an increased risk of fire, higher maintenance costs and decreased visibility for workers.
10. H&P Process Spotlight: Oil Sands Processing - Canada's oil sand deposits contain the world's second largest oil resource, after Saudi Arabia. Surface mining can extract around 20% of the oil and currently covers about 342 square miles in the province of Alberta, roughly two-thirds the size of the city of Los Angeles. In their natural state, oil sands are loose particles that are a combination of clay, sand and water saturated with bitumen. Processing of this material fundamentally separates oil-bearing bitumen from the sand itself, and can also be referred to as bituminous sands.

Do you have any suggestions for articles you'd like to see? Please let us know in the comments section below.
For more information about Heyl & Patterson, the equipment we engineer and the industries we serve, click here: