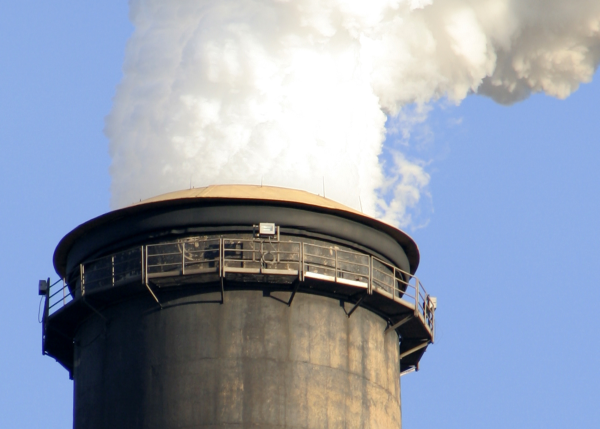 Electricity has been generated at power stations since 1882, and the first such plants ran on water or coal. Over 130 years later, the modern world mainly relies on coal, nuclear, natural gas, petroleum, hydroelectric and biomass, with a small amount from wind, solar, tidal and geothermal sources. The process of powering by electricity is known as electrification, and like these methods of power generation, it is usually associated with a change in a power source from one form to another.
The first form of electrical energy to be discovered and investigated was static electricity, and the electrostatic generator is still used today, in devices such as Van de Graaff and MagnetoHydroDynamic (MHD) generators.
Almost all commercial electrical generation is done using electromagnetic induction, in which mechanical energy forces an electrical generator to rotate. There are many different methods of developing the mechanical energy, including heat engines, hydro, wind and tidal power. Most electric generation is driven by heat engines, but the modern steam turbine currently generates about 80% of the electric power in the world using a variety of heat sources. The combustion of fossil fuels supplies most of the heat to these engines, and a significant fraction still comes from coal.
Despite current EPA regulations, coal still plays a vital role in the generation of power, in America and around the world. Coal-fired power plants currently fuel 41% of the world's electricity. Coal supplies 39% of the United States' electricity, and remains the single largest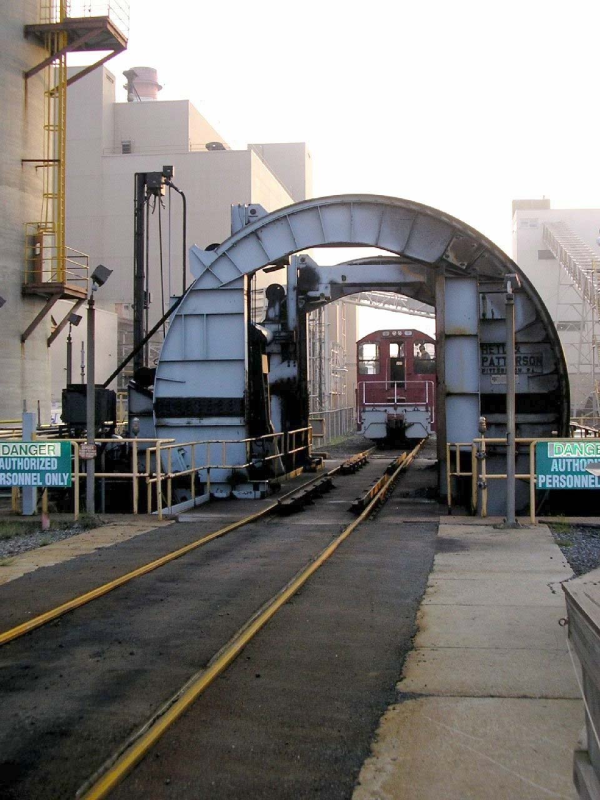 source (natural gas is second at 27%). Heyl & Patterson manufactures Rotary Railcar Dumpers to transfer coal from railroad supply lines to power plants, and these machines have performed this function for nearly a century.
Rotary dumpers clamp a railroad car to a short section of track and then rotate both the track and car together to dump out the car's contents. Dumper unloaders can be engineered with single, tandem or even quadruple barrels that are rotated by either chain or rack and pinion drives. They can also be furnished with an integrated dust suppression system to reduce the amount of fugitive dust emissions from the operations site. Heyl & Patterson engineering means a long life and low maintenance service in the unloading of coal or other types of bulk materials.
Power-Gen International is the leading industry trade show and conference in providing comprehensive coverage of trends, technologies and issues facing the power generation sector, including the coal industry. As the need for power plants to operate more efficiently and cost-effectively becomes increasingly important, Power-Gen helps to bridge these challenges with solutions.
Among the topics to be discussed at the conference:
Biomass co-firing and conversion projects
Increasing competitiveness in existing fossil assets
Operational challenges and solutions for fossil plants
Effluent limitation guidelines and coal combustion residuals
Retaining knowledge and experience of an aging workforce
The changing power generation landscape until 2020
Power-Gen 2014 will feature keynote speakers David Walsh, President and Chief Executive Officer of Mitsubishi Hitachi Power Systems Americas; Mauricio Gutierrez, Executive Vice President and Chief Operating Officer of NRG Energy; Kimberly Greene, Executive Vice President and Chief Operating Officer of Southern Company; and Eric Silagy, Chief Executive Officer of Florida Power & Light Company.
Power-Gen International will be held on December 9-11, 2014 at the Orange County Convention Center (West Halls) in Orlando, FL. Heyl & Patterson will be located at Booth #1247.

For more information about Heyl & Patterson's railcar dumper unloading capabilities: