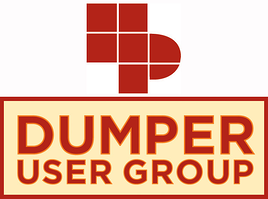 Heyl & Patterson introduced the first-ever conference designed for users of railcar dumping systems in 1984. Thirty years later, the conference continues to bring users together for industry best practices, product updates, training, roundtables and social networking. Attendees of the bi-annual Railcar Dumper User Group Conference have access to Heyl & Patterson engineers and technicians to discuss the most up-to-date techniques and processes for efficient operations.
The 30th anniversary Dumper User Group Conference will be held on September 18, 2014 at the Sheraton Station Square in Pittsburgh, PA.
Unloading bulk materials by railroad car is a very precise practice, and as the name implies, the Dumper User Group is designed for operators of these heavy-industry systems to come together and exchange ideas and experiences. Users across several different kinds of industries, including coal-fired power plants, paper pulp processing centers, wood chip export terminals and frac sand transfer facilities have been invited to discuss the technologies and issues that affect their jobs.
The conference provides an open-forum opportunity for users to offer their input on new developments. Whether the topic is implementing new tools or exploring the latest in upgrades, attendees play a large role in the continual enhancement of railroad car dumpers. The Dumper User Group promotes the efficient and economic operation of rotary railcar dumpers and establishes best practices for the safe operation and maintenance of dumper systems.
The 2014 Dumper User Group Conference will be driven by the requirements of each facility in attendance, with conference input directly from users. The following topics will be part of the agenda:
What's New
Dumper Styles, Options and Upgrades
Hydraulic Fundamentals
Mechanical Clamp Systems
Electrical Drives
Troubleshooting
Future Developments in Bulk Material Handling
Roundtable Discussions
Field Service Panel Discussion
For those unable to join the group in person, Heyl & Patterson's Dumper User Group Conference is also available online via LinkedIn, the business-oriented social networking website that connects people with their trusted contacts and help them exchange knowledge, ideas and opportunities. This functionality makes Linkedin a great method to keep Heyl & Patterson in continual communication with railcar dumper users.
With the Heyl & Patterson Dumper User Group on LinkedIn, communication remains open beyond the conference in Pittsburgh. This platform gives railcar dumper operators a valuable resource for communicating with other users and Heyl & Patterson technical specialists across electrical, mechanical, and structural engineers; project managers, field service technicians and aftermarket support specialists.
Social media can help tailor upcoming Dumper User Group Conferences to the best benefit of the group. If you are not already a member, you may want to consider joining Linkedin and then joining the Heyl & Patterson Dumper User Group on LinkedIn.
Whether in person or online, participants of the 2014 Dumper User Group Conference will share expertise and discuss the newest techniques and processes for efficient operation. This open exchange of new ideas and information yields powerful tools to take back and apply right away on the job. Attendees have access to nationally-known expert engineers and technicians, and roundtable discussions to allow participants to freely exchange ideas and share information. Dialogue revolves around actual problems and realistic solutions.
For more information events like the Dumper User Group Conference, click here to subscribe to the Heyl & Patterson Blog: