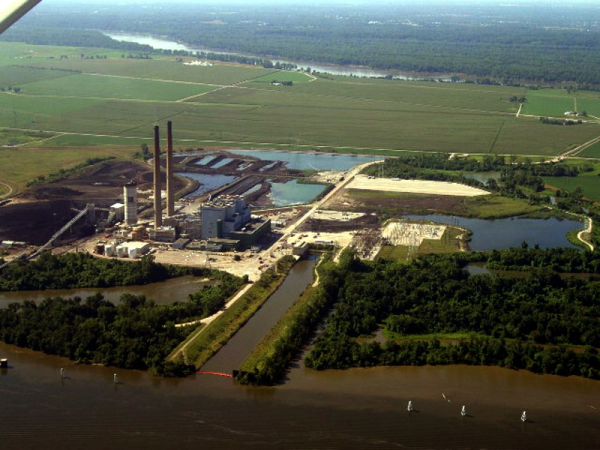 According to the U.S. Energy Information Administration, about 68% of the country's electrical grid is generated by fossil fuels. As of 2013, about 37% of our energy comes from coal, 30% from natural gas, 30% from nuclear, 7% from hydroelectric and 5.4% from other renewables such as wind (3.46%), biomass (1.42%), geothermal (0.41%) and solar (0.11%). An additional 1% is generated by petroleum, and less than 1% by other gases such as waste heat from blast furnaces.
That's right -- coal is still the top generator of electricity. U.S. coal consumption is only about 13% of the world total, which is approximately 7.25 billion metric tons per year. Coal is pulverized and then combusted in a furnace with a boiler. The heat of the furnace converts boiler water into steam, which is then used to spin turbines, which turns generators to create electricity
Heyl & Patterson is an industry leader in equipment utilized for handling coal at transfer points in the electric power industry. The company designs and manufactures several styles of Railcar Dumpers -- Rotary, C-Frame and Turnover in single, tandem, triple or even quadruple configuration -- to transfer coal from railroads to conveyor systems at power plants and terminals. H&P Barge Unloaders are the most durable and rugged available for the transfer of materials from river to other modes of transport, and the company has a complete line of Railcar and Barge Movers that can be used for a variety of moving, loading and unloading applications. All in all, the life of Heyl & Patterson equipment is measured in decades, not just years.
The Electric Power Conference & Exhibition is well-known for its coverage of important issues that confront power plant professionals, in order for them to gain insight and answers to their biggest questions. Some of these issues pertain to cost-effective strategies for generating cleaner energy, technology solutions for a leaner facility that is more profitable and more responsive, and guidance in best practices, environmental policies and new regulations.
Among the topics to be discussed at the convention:
Carbon Reduction and fuel flexibility
Environmental issues and decommissioning
Fuel handling safety and emergency response
Integrating renewables
Biomass power
Coal combustion residuals
Electric Power will feature keynote presentations from Dan Wagman, Executive Editor of Power Magazine; Brian Janous, Director of Energy Strategy with Microsoft; Rod West, Executive Vice President and Chief Administrative Officer with Entergy; and Gina McCarthy, Administrator of the U.S. Environmental Protection Agency.
The Electric Power Conference & Exhibition will be held on April 1-3 at the Ernest N. Morial Convention Center in New Orleans, LA. Heyl & Patterson will be located at Booth #328.
For further information about Heyl & Patterson and the events we attend, click here to subscribe to our blog: