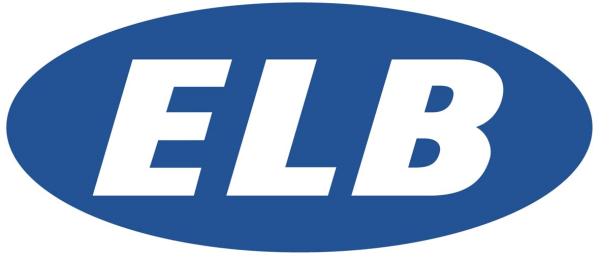 FOR IMMEDIATE RELEASE: Pittsburgh, PA – Heyl & Patterson Inc., a world leader in bulk material handling systems and thermal processing equipment, today announced the signing of an exclusive license agreement with ELB Engineering Services (Pty) Ltd. (ELB), a bulk material handling provider based in Johannesburg, South Africa.
This exclusive agreement combines Heyl & Patterson's engineering skills with ELB's local execution capability and expertise. Heyl & Patterson will provide designs of rotary railcar dumpers (also called wagon tipplers) in single and tandem configuration to unload railroad cars, as well as train positioning equipment (also called side arm chargers) to move the railcars through the system. The license agreement covers 40 countries in Sub-Saharan and Southern Africa in which ELB does business.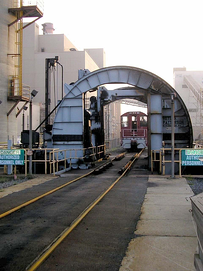 "This is a fantastic business opportunity and will give ELB the exclusive rights to market and sell Heyl & Patterson tipplers in Africa," said Tony Pinto, General Manager of Business Development with ELB. "ELB will be responsible for the marketing, manufacturing, installation, erection and commissioning of railcar tipplers, both single and tandem, and the side arm chargers."
"ELB is a leader in the industry, and this move will allow Heyl & Patterson to increase its profile on the African continent," said John Edelman, President of Heyl & Patterson. "We feel this collaboration will result in great things for both companies, and the relationship will ultimately bring value to all of ELB's customers."
The agreement was made possible through the Pennsylvania Mining Export Program (PAMEX), an initiative that provides assistance to Pennsylvania-based companies to successfully penetrate the Southern African market. Heyl & Patterson is one of ten Pennsylvania companies participating in the program.
ELB was founded in 1919 by Edward L. Bateman, and provides engineered materials handling and process plants to the mining, minerals, power, port, construction and industrial sectors. The ability to provide a total logistics solution from mine to port is an integral part of its business.
About Heyl & Patterson Inc.
Founded in 1887 in Pittsburgh, PA, Heyl & Patterson Inc. provides high quality, custom engineered solutions for thermal processing and bulk material handling applications around the globe. Heyl & Patterson is the innovator the Rotary Railcar Dumper and offers a wide range of bulk material handling equipment, including Railcar & Barge Movers and Barge Unloaders. Thermal processing products and services include some of the largest high-efficiency Dryers and Coolers in the world, as well as Calciners, Bulk Material Processors and Pilot Plant Laboratory Testing Systems.
For further information about Heyl & Patterson, our equipment or the industries we serve, click here to subscribe to our blog: