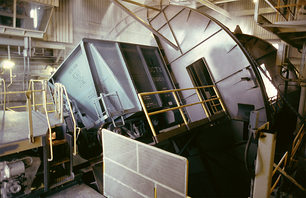 Power generation comes from a variety of heat-producing sources: oil, natural gas, nuclear, geothermal, wind, solar and of course, coal. The heat boils water and creates steam. The steam, under high pressure, spins a turbine. The turbine interacts with a series of magnets to produce electricity, which is transmitted as moving electrons through a series of wires to homes and businesses.
Despite current EPA regulations, coal still plays a vital role in the generation of power. Coal-fired power plants currently fuel 41% of the world's electricity. Heyl & Patterson's Rotary Railcar Dumpers transfer coal from railroad supply lines to power plants, while our Barge Unloaders handle river shipments and Fluid Bed Dryers process the material.
Power-Gen International is the leading industry trade show and conference in providing comprehensive coverage of trends, technologies and issues facing the coal industry and the rest of the power generation sector. As the need to operate more efficiently and cost-effectively becomes increasingly important, no other event bridges challenges with solutions like Power-Gen. As a provider of solutions to the industry, Heyl & Patterson will exhibit.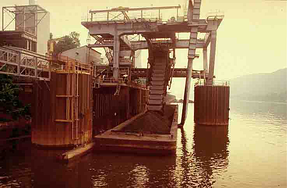 Among the topics to be discussed at the convention:
Air & water regulations and their impact on the power industry
Latest advances in gasification aand CO2 reduction
Effective maintenance strategies
Improvements in fossil plant efficiency and compliance
Coal handling challenges in the 21st century
Air quality control systems
Power-Gen 2013 will feature keynote speakers Peter Delaney, President and Chief Executive Officer of OGE Energy, and James Rogers, Chairman of Duke Energy. There will also be presentations from Jeffrey Schroeter – Managing Director, Genova Power Advisors; Kevin Geraghty – Vice President of Energy Supply, NY Energy; William Bulpitt – Principal Mechanical Engineer, URS Corporation; Sanjeev Jolly – Vice President of Engineering, Eco Power Solutions; and Desmond Chan – Manager of Technology, Bechtel Power Corporation.
Power-Gen International will be held on November 12-14, 2013 at the Orange County Convention Center (West Halls) in Orlando, FL. Heyl & Patterson will be located at Booth #1802.

To meet with Heyl & Patterson about bulk material handling capabilities, click here to download a free pass to the Power-Gen Exhhibit Hall: