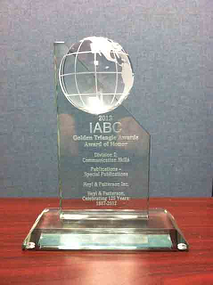 FOR IMMEDIATE RELEASE: Pittsburgh, PA – Heyl & Patterson Inc., a world leader in thermal processing systems and bulk materials handling, has received a Golden Triangle Award from the International Association of Business Communicators (IABC) Pittsburgh Chapter during its annual competition.
The company was recognized with an Award of Honor in the Special Publications category for its company history book, "Heyl & Patterson: Celebrating 125 Years, 1887-2012," written by Marketing & Communications Manager David Phillips.
The Golden Triangle Awards, celebrating their 34th year, are considered to be the hallmark of excellence in professional communication in Western Pennsylvania. The competition offers business writers an opportunity to have their work evaluated by expert judges. The Golden Triangle Awards are the only competition that showcases written communications in the Pittsburgh area.
Heyl & Patterson was formed in 1887 as a partnership between Edmund Wendell Heyl and William Joshua Patterson, two men who shared a basic belief in the American Dream. What resulted was a sales agency that sold industrial chains and elevator buckets, and later offered pieces of shafting for elevators and conveyors based on Patterson's sketches. This evolved into complete elevators and conveyors, which required the hiring of draftsmen to produce the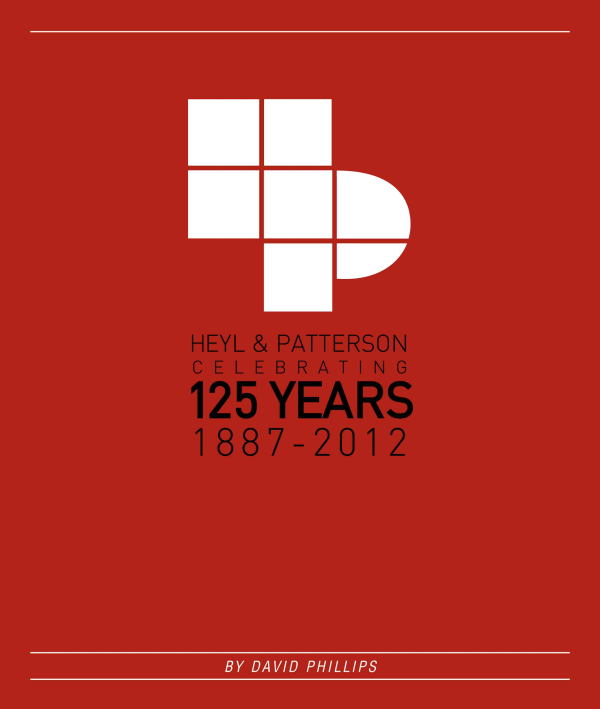 drawings. Heyl supplied the business savvy, while Patterson was the inventor and the real drive to build and grow their fledgling company.
Heyl & Patterson grew significantly in its first century, boosted by a number of patents that were either new innovations or improvements to existing products.
Heyl & Patterson was built by people whose capabilities ensured that machines commonly known as Continuous Barge Unloaders up and down the Mississippi River are not known generically as "CBUs," but unofficially as "HPs." These machines were built so well that they have such a high degree of unintentional brand recognition, and it is to men like these that the current employees owe an eternal debt.
Heyl & Patterson would not be exist if not for Patterson the inventor, Heyl the businessman, a wave of immigrants after World War II, or the characters over the years who built the company into what it is. Names like Read, O'Leary, Bickley, Mason, Rose, Paul, Eckert and the Kreuzer brothers ring out in its history. The current business is built upon their greatness.
Once a small sales office, Heyl & Patterson's technological expertise has grown into a full service engineering company specializing in processing equipment, and bulk materials handling systems. Throughout the years, the company has pioneered new products, held dozens of patents and has become the industry leader in the implementation of others.
About Heyl & Patterson Inc.
Founded in 1887 in Pittsburgh, PA, Heyl & Patterson Inc. provides high quality, custom engineered solutions for thermal processing and bulk material handling applications around the globe. Thermal processing products and services include some of the largest high-efficiency Dryers and Coolers in the world, as well as Calciners, Bulk Material Processors and Pilot Plant Laboratory Testing Systems. Heyl & Patterson is the innovator the Rotary Railcar Dumper and offers a wide range of bulk material handling equipment, including Railcar & Barge Movers and Barge Unloaders.
Click here read Heyl & Patterson's award-winning history book: