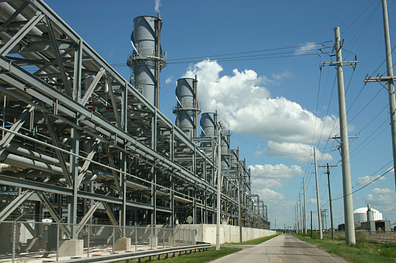 Coal-fired power plants continue to be the largest source of electricity generation in the United States, but their market share is declining. About 15 percent of the coal-fired capacity currently active is expected to be retired by 2040. Existing coal plants that have undergone environmental equipment retrofits will continue to operate throughout the projection, with natural gas, renewables and nuclear power steadily growing in the years to come. The American energy mix is changing, and the U.S. can learn from growing pains occurring on foreign soil.
Guest blogger Dawn Santoianni of Tau Technical Communications LLC (@tautechnical) in Hillsborough, NC examines the changes and trends in the mix of electricity generation for the United States:
The summer of 2013 could very well be a turning point for electric power generation in the U.S. In June, President Obama announced his intent to limit carbon emissions from new and existing power plants using EPA's statutory authority to regulate carbon dioxide under the Clean Air Act. Although EPA may have a difficult time regulating carbon emissions in the U.S., the reach of carbon policies extends to financing of new coal-fired power plants globally. A month after President Obama's announcement, the World Bank and European Investment Bank revised lending criteria that would restrict financing of new coal power plants except "in rare circumstances." How these carbon goals translate to real-world operation of electric transmission grids remains to be seen, but policymakers should pay attention to recent world energy history.
In Britain, energy regulator Ofgem (that's the Office of Gas and Electricity Markets) has warned that the United Kingdom could face blackouts by 2015 as a result of coal and oil-fired power stations being phased out too quickly. Most telling, the regulator said that despite encouraging the building of lower-carbon power sources to bolster the country's power structure, the "problems have not gone away." Coal remained the dominant fuel in the UK over gas, due to low prices. Over in Germany, the government shuttered nearly half of the country's nuclear stations, only to find itself relying on coal even more. While Germany wanted to commit to reducing greenhouse gas emissions by 40 percent by incorporating larger percentages of renewable energy, problems with grid instability surfaced during the summer of 2012 which saw unprecedented use of wind power. German industry bore the brunt of these power problems, as power failures led to production stoppages with the number of short interruptions in the power grid growing by 29 percent over the past several years. The grid problems posed by surges in wind power have also threatened neighboring power systems. Poland, once projected to have 300 years of shale gas reserves, has seen several major oil companies withdraw drilling plans after failing to extract gas, causing reserve estimates to be reduced by 90 percent. To meet growing power demands while aging power plants retire, Poland will likely increase reliance on lignite coal.
In the aftermath of the Fukushima disaster, Japan planned to abandon nuclear power entirely, only to abruptly back off on that policy amidst criticism, then reverse course again and shutter all but two of its 50 nuclear power plants. As a result, reliance on oil-fired power plants increased which pushed up energy prices. Japan relies on imports for 80 percent of its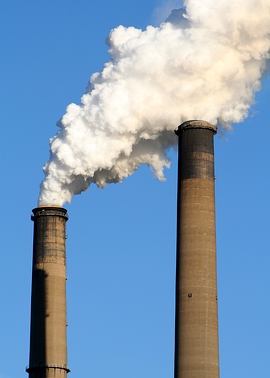 energy needs due to lack of domestic resources, so replacing displaced nuclear capacity (which accounted for 30 percent of the country's power generation) is not trivial. Japan is preparing to restart nuclear plants and trying to speed up the building of new coal-fired power plants to meet power needs and reduce energy costs.
And of course who could forget the massive power outages in India, leaving 670 million people without electricity due to inadequate generating capacity, with some coal plants idling from lack of fuel. For a country that depends on coal for nearly 70 percent of its electricity generation, India has messed things up with policies that limited investment in energy resources and created inverted electric pricing schemes. India still faces a projected 6.7 percent shortfall in power supply for 2013-2014, and the country's transmission grid infrastructure needs investment to synchronize new renewable capacity. In developing countries worldwide, 1.3 billion people still lack access to electricity. Precluding the development of new coal power plants could make electrification an insurmountable challenge, as there are no economic alternatives to coal in many countries.
Although news coverage would lead you to believe coal power is dying in the U.S., coal accounted for 37 percent of U.S. electricity generation during 2012 – and that's still more than natural gas despite low gas prices. If we can learn anything from other countries, it is that providing reliable electric power economically is a balancing act. It is not wise to abandon any major domestic source of energy in haste. To do so risks increasing reliance on imports or compromising the stability of the transmission system. The economic consequences of walking away from nuclear, coal, oil, or natural gas would be severe, not just to those industries and its suppliers, but also to American manufacturing and businesses from higher energy prices, a strained electric grid, and brownouts. The U.S. has a chance to be the world leader in energy and reduce carbon emissions by deploying advanced coal technologies, new generation nuclear power, safe extraction of natural gas and domestic oil reserves, innovation in biofuels and bioenergy, and a modernized transmission network that effectively utilizes solar and wind energy resources. Or we will just repeat other countries' hapless mistakes.
Dawn Santoianni, Managing Director
Tau Technical Communications LLC
For more updates from Heyl & Patterson about energy and other industries we serve, as well as the equipment we engineer for them, click here to subscribe to our blog: