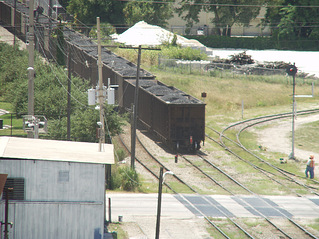 Coal is under mounting pressure from cheap natural gas, tougher federal pollution standards and state-level energy efficiency requirements. The Environmental Protection Agency's newest proposal for toxic-waste disposal in water could require millions of dollars in spending to upgrade individual power plants. The EPA aims to ban the use of slurry ponds for the disposal of waste left over after coal is burned to generate power. Transmission grid stability will again emerge as a major issue because power plants may be shut down, either for upgrades or replacement.
The Electric Power Conference & Exhibition is the largest coal conference in the United States, and will address the evolving challenges of coal-fired power plants to satisfy regulatory, environmental and economic considerations. Heyl & Patterson is an industry leader in the design and manufacture of equipment utilized for handling bulk materials for the electric power industry, and will be exhibiting at the conference. We offer a complete selection of Rotary, C-Frame and Turnover Railcar Dumpers with single or tandem barrels, with options such as hammermills, weigh scales and car ejectors. Our Barge Unloaders are the most durable and rugged available, and we have a complete line of Railcar and Barge Movers that can be used for a variety of moving, loading and unloading applications.
In addition to bulk material handling we also offer thermal equipment for coal processing. We are experienced providers of Fluid Bed, Rotary and Flash Dryers and Coolers, with some of the largest units in the world. Our Rotary Calciners are perfect for high-temperature controlled environments for wood torrefaction. And our pilot plant testing laboratory can help customers determine the best technology for their investment.
Among the topics to be discussed at the convention:
Costs of cycling and decommissioning coal units
Ash handling solutions
Fuel handling safety and emergency response
Fuel combustion strategies
Biomass
Market forces impacting renewable energy finance and development
Electric Power will feature keynote presentations from Dan Wagman, Executive Editor of Power Magazine; Mark McCullough, Executive Vice President of Generation of American Electric Power; and Philip Moeller, Commissioner of the Federal Energy Regulatory Commission.
The Electric Power Conference & Exhibition will be held on May 14-16 at the Donald E. Stephens Convention Center in Chicago, IL. Heyl & Patterson will be located at Booth #645.
For further information about Heyl & Patterson and the events we attend, click here to subscribe to our blog: