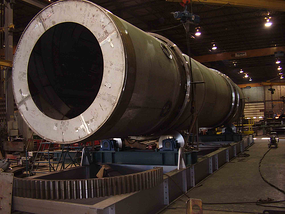 Throughout history, coal has been a useful resource. It is primarily burned for the production of electricity and/or heat, and is also used for industrial purposes, such as refining metals. Coal is a fossil fuel, and forms when dead plant matter is converted into peat, which after time becomes lignite, then sub-bituminous coal, bituminous coal and finally anthracite. This involves biological and geological processes that take place over a long period. Coal is the largest source of energy for the generation of electricity worldwide.
Heyl & Patterson has been involved in the coal industry since it was founded in 1887. In the decades since, the company has sought to learn more about this combustible sedimentary rock and develop new ways to boost its energy value as much as possible. Because of this, Heyl & Patterson routinely attends and contributes to energy industry conferences such a the Energy, Utility & Environment Conference (EUEC) and Coaltrans USA. While EUEC provides a forum to disclose new developments in technology, Coaltrans USA provides education about the coal market.
The 16th Annual EUEC will be held on January 28-30 at the Phoenix Convention Center in Phoenix, AZ. The EUEC is the largest and longest-running professional networking and educational event of its kind in the United States, motivating clean renewable and alternative energy solutions to secure energy independence from foreign oil, while protecting the environment.
Heyl & Patterson Vice President Jeff Morris has co-written a paper with electric service provider Great River Energy and construction contractor WorleyParsons that will be presented in the conference's Advanced Control Technologies track on Wednesday, January 30 at 3:30 PM. In "Application of the DryFining Technology at Existing Power Units Firing Low-Rank Coal," Heyl & Patterson supplied and designed a series of dryers for the project, which won the Coal-Fired Project of the Year Award in 2010.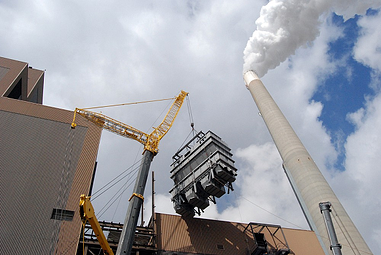 The project, DryFining, created a new technology for coal-fired power plants that improves fuel quality, decreases volatile gas emissions, and reduces a plant's operating expenses and maintenance costs. "DryFining" is a combination of drying and refining, and is a fuel enhancement technology that simultaneously dries and refines lignite, which a form of coal that is softer and contains more moisture. Lignite is ordinarily burned as it is mined, but its water content causes it to produce a lower quality fuel.
Heyl & Patterson custom-engineered a series of Fluid Bed Dryers for the project, which use waste heat from the plant's existing processes rather than expensive primary fuel, to gently dry the lignite and cause it to burn cleaner and more efficiently. The drying process also reduces gases such as carbon dioxide and removes compounds containing sulphur and mercury, making the fuel less volatile and of higher quality.
The alternative would be to add to existing emissions control equipment at considerable capital and operating expense, which would drive up the cost of power to consumers.
This innovative technology has great potential for other power plants throughout the world to become cleaner and more efficient. In the United States alone, 35 power plants burn lignite. An additional 250 plants burn other types of coal with high moisture content. If used by new and existing power plants, this technology could significantly reduce air emissions.
The 13th Annual Coaltrans USA will be held January 31-February 1 at the Four Seasons Hotel in Miami, FL. Coaltrans conferences have the proven ability to bring the entire coal supply chain together under one roof, and provide the latest market developments to some of the industry's best and brightest.
Heyl & Patterson will attend Coaltrans USA to learn how lower coal prices, rising production costs, growing support for natural gas and uncertain regulation will impact the United States coal sector. Export levels are increasing, production in some basins is experiencing much-improved margins and efficiency, and new infrastructure is being developed, which will offer new and competitive export routes, and will open up new markets to American coal.
The average share of coal-generated electricity in the United States has dropped from 52.8% in 1997 to 45.0% in 2009. By 2011, coal power accounted for 42% of the country's electricity production. Coal is now part of a planned transition beyond fossil fuels through the decommissioning of operating coal-fired power plants and the prevention of the construction of new fossil fuel power stations. This transition holds massive ramifications for the coal industry, and will be one of many topics on the Coaltrans agenda.
Look for Heyl & Patterson at both EUEC and Coaltrans USA in the next several days. For updates on Heyl & Patterson and the conferences we attend, click here to subscribe to our blog: