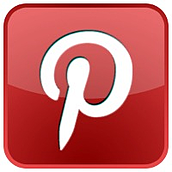 Pinterest is a pinboard-style social photo sharing website that allows users to create theme-based image collections related to their events, interests and hobbies. Users can browse other pinboards for inspiration, re-pin images to their own collections or 'like' photos. Pinterest aims to connect everyone in the world through the things they find interesting, via a global platform of inspiration and idea sharing.
As 2012 and the 125th anniversary year of Heyl & Patterson come to a close, the company has launched the H&P Pinterest Boards to help tell its story.
Pinterest users can upload, save, sort and manage images known as pins, along with other media content such as videos and presentations, through collections known as pinboards. Pinboards have general themes so that pins can easily be organized, categorized and discovered by other users. Pinterest acts as a personalized media platform, so that a user's own content, as well as anyone else's uploaded pins, can be browsed on the main page. Users can then save their favorite pins to one of their own boards using a "Pin It" button that can be downloaded to any web browser's bookmark bar. Content found outside of Pinterest can be uploaded to a board in a similar fashion.
Earlier in 2012, Pinterest became the third largest social network in the United States with 104 million visits, behind only Facebook and Twitter.
Now that Heyl & Patterson is part of the Pinterest community, anyone can browse and pin our growing library of online images. Our account prominently features vintage photos from our company history in honor of our 125th anniversary. Other planned photo sets will show off our equipment, such as Rotary Railcar Dumpers, Hammermills, Fluid Bed Dryers, Rotary Dryers, Calciners and even some older machines that have not been made in decades. As our photo boards grow, we'll also post archival drawings and other artwork, similar to our existing Flickr page.
To access Heyl & Patterson's Pinterest boards, click here.
For more information on Heyl & Patterson and updates about our social media channels, click here to subscribe to our blog: