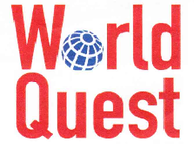 The word "trivia" originally described the three most important building blocks of Ancient Roman education: grammar, logic and rhetoric. It was derived from "triple" and "way" and also meant "the place where three roads meet." By the 20th century, the term had become as forgotten as the system of education it pertained to when its definition was abruptly changed. By 1900, it was used in a book title to mean "a collection of moral short pieces." Since the 1960s, its meaning has widened to include knowledge that is nice to have but not essential.
The first organized trivia competition was launched by two Columbia University students in 1965. Their intercollegiate quiz bowl tested knowledge of culturally significant yet essentially unimportant facts. Over the years, the word has come to refer to obscure and arcane bits of knowledge as well as nostalgic remembrances of pop culture. A myriad of books have been published about trivia, and these laid the groundwork for the first edition of the Trivial Pursuit board game. The success of the game led to the relaunch of Jeopardy! in the United States and Who Wants to Be a Millionaire? in the United Kingdom.
Pittsburgh is no stranger to trivia contests. The 9th Annual WorldQuest International Trivia Competition was held at the Cabaret Theater in Pittsburgh's Cultural District on Monday, October 29. This annual event provided an informal opportunity for people throughout the Pittsburgh community to test their knowledge about international affairs. About 40 four-person teams competed for prizes, while other members of their organizations had the opportunity to act as observers in a "cheering section."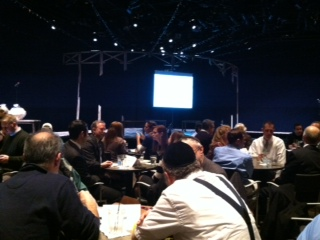 Heyl & Patterson was a event sponsor and also fielded a team, which included John Edelman, president and CEO; Jeremy Morrow, treasurer; Jon Holzworth, draftsman; and David Phillips, marketing specialist. There were 50 questions in all, from the categories "A Year in Review" (current events), "Where in the World?" (geography), "Lost in Translation" (foreign names), "International Pittsburgh" (how Pittsburgh connects with the world), and "International Who's Who" (people in the news). Emcees were Sally Wiggin of WTAE-TV News and Paul Guggenheimer of WESA-FM.
The event began with five warm-up questions, which lulled the group into a false sense of security (Which nation's flag is red and white and has a maple leaf on it?). Once the real competition was under way, teams had 30 seconds to answer each question, and answer sheets were collected at the conclusion of each category. Heyl & Patterson's team held its own, but finished the competition with 29 correct answers and 21 incorrect. In contrast, the winning team had 39 correct answers.
The event was hosted by the World Affairs Council of Pittsburgh, an independent, non-partisan, non-profit organization dedicated to promoting a deeper understanding of contemporary international issues throughout Western Pennsylvania. Established in 1931, the Council is committed to informing opinion leaders and decision-makers about developments around the world as they unfold, and to educating them about the relevance of such developments to the region. The Council also has a special focus on secondary schools throughout the region, and works to give students and teachers a more nuanced understanding of the global issues of our time.
Heyl & Patterson has had a long relationship with the World Affairs Council. Founded in 1887 in Pittsburgh, Heyl & Patterson provides high quality, custom engineered solutions for bulk material handling and thermal processing applications around the globe. Heyl & Patterson innovated the Railcar Dumper Unloader and offers a wide range of bulk material handling equipment, including Railcar Movers and Barge Unloaders. Its thermal processing products include some of the largest high-efficiency Dryers and Coolers in the world, as well as Calciners, Powder & Bulk Material Processors.
To learn more about Heyl & Patterson, click here to subscribe to our blog: