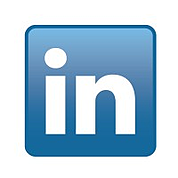 Heyl & Patterson's Dumper User Group Conference is now available online via LinkedIn social media. Linkedin is a business-oriented social networking website that connects people with their trusted contacts and helps users exchange knowledge, ideas and opportunities with a broad network of professionals. This functionality makes Linkedin a great way for Heyl & Patterson to keep in continuous communication with railcar dumper users.
With Linkedin, utilizing the Heyl & Patterson LinkedIn User Group, communication remains open beyond the physical conference. This platform gives operators of railcar dumpers a valuable resource for communicating with other users and Heyl & Patterson technical specialists from several areas of operation: electrical, mechanical, project management, field service and aftermarket support.
Social media can help tailor the 2012 Dumper User Group Conference to the best benefit of the group. If you are not already a member, you may want to consider joining Linkedin and then joining the Heyl & Patterson Dumper User Group on LinkedIn.
The first step to joining the group is to open a Linkedin account. All you have to do is visit www.linkedin.com and go through a simple process to open an account. Once on the main page, click on "Join Today" in the top menu bar, then fill out your first and last name, email address and password, and then click on the green "Join LinkedIn" button. Joining is fairly easy, and after these few mouse clicks, you will have a live account. You can then enter your work experience, education and any other information you wish to share, and begin connecting to your network of trusted contacts. It's like an online rolodex.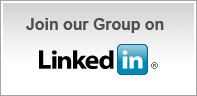 Once you join, we ask that you to become a member of the Heyl & Patterson Dumper User Group within your Linkedin account. This group already exists and is also already populated with a number of other railcar dumper operators and related Heyl & Patterson technical personnel.
To join the Heyl & Patterson group, go to the search field and type in "Heyl & Patterson" and click on the appropriate result. On the next screen, simply click on the yellow "Join Group" button.
Group members are privvy to the dates and locations of future Dumper User Group Conferences, and your input will help form the agendas. Joining and participating in these surveys and discussions is a great learning opportunity, allowing you will become more familiar and comfortable with social media and LinkedIn in particular.
If customers are unable to attend the actual conference in person, they can still be part of the discussion in real time. Presentation topics will be posted in the order of the agenda, with questions and responses as they happen. It's an experiment that we believe can be a great tool for keeping in continued contact. These roundtables are yours; we need and value your input. Issues such as where the meetings are held, what information is important to you and topics should be covered in the meeting will be posted in the Heyl & Patterson Dumper User Group on LinkedIn.
The only caveat is that the Dumper User Group on LinkedIn is a private group, for customers only. Please note that the actual Heyl & Patterson Dumper User Group Conference is right around the corner - September 12-13, 2012 in Pittsburgh, PA.
If you are a customer and would like to join the Heyl & Patterson Dumper User Group on LinkedIn, click here: