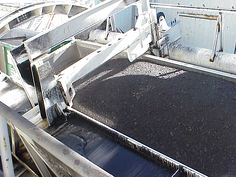 Coal became the preferred fuel for powering American cities in the 19th century, replacing wood around 1850. Anthracite from the coal regions of Pennsylvania and West Virginia was perfect for household uses because it had high quality with few impurities, and stoves and furnaces were designed for it. The rich Appalachian anthracite fields were close to the big eastern cities and a few major rail lines such as Reading Railroad.
Coal mining in the United States became a major industry, reaching an all-time high of 1.17 billion tons in 2008 with production in 26 states. Coal power in the United States accounted for 42% of the country's electricity production in 2011. Utility companies buy more than 90% of the coal mined in the United States, and there are currently over 1400 coal-powered units at the electrical utilities across the country.
Heyl & Patterson has had a close relationship with the coal mining industry since the late 19th century, having designed and manufactured coal handling equipment for 125 years. In addition to rotary railcar dumpers, known as wagon tipplers in some parts of the world, we custom engineer barge unloaders, railcar movers and coal processing equipment. We also offer a wide range of aftermarket services and upgrades for all of our products, regardless of their original manufacturer.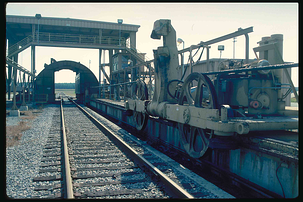 To showcase these machines, Heyl & Patterson will attend the Coal-Gen 2012 Conference & Exhibition. Coal-Gen is the industry's most dynamic event, covering the latest topics that affect the design, development, upgrading, operation and maintenance of coal-fueled power plants.
Among the topics to be discussed at the convention:
Particulate control in material handling systems
Material handling safety
Evolving workforce challenges
Air regulation challenges for coal
Regulatory drivers for carbon dioxide control
Full-scale air pollution control projects
Coal-Gen will feature keynote presentations from Pierre Gauthier – President & CEO, Alstom; Gina McCarthy – Assistant Administrator, Environmental Protection Agency Office of Air and Radiation; Greg Graves – President & CEO, Burns & McDonnell Engineering; and John Voyles, Jr. – Vice President of Transmission and Generation, Louisville Gas & Electric.
Coal-Gen will be held on August 15-17 at the Kentucky International Convention Center in Louisville, KY. Heyl & Patterson will be at Booth #1120.
For more information about Heyl & Patterson's coal material handling capabilities,