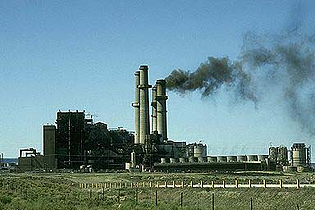 The approval of new regulations from the Environmental Protection Agency regarding air pollution, water pollution and waste disposal could result in the retirement of 35-70 gigawatts of coal-fired power generation nationwide. Electricity rates will most certainly rise, and many believe that even if construction jobs are created in the green industry, virtually no manufacturing jobs are likely to be created from the replacement of coal. Transmission grid stability will emerge as a major issue, both because of power plant shutdowns and the intermittency of renewables.
The Electric Power Conference & Exhibition is the largest coal conference in the United States, and will address the evolving challenges of coal-fired power plants to satisfy regulatory, environmental and economic considerations. Heyl & Patterson is an industry leader in the design and manufacture of equipment utilized for handling bulk materials for the electric power industry, and will be exhibiting at the conference. We offer a complete selection of Rotary, C-Frame and Turnover Railcar Dumpers with single or tandem barrels, with options such as hammermills, weigh scales and car ejectors. Our Barge Unloaders are the most durable and rugged available, and we have a complete line of Railcar and Barge Movers that can be used for a variety of moving, loading and unloading applications.
In addition to bulk material handling we also offer thermal equipment for coal processing. We are experienced providers of Fluid Bed, Rotary and Flash Dryers and Coolers, with some of the largest units in the world. Our Rotary Calciners are perfect for high-temperature controlled environments for wood torrefaction. And our pilot plant testing laboratory can help customers determine the best technology for their investment.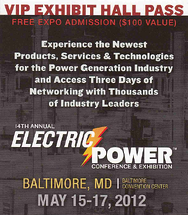 Among the topics to be discussed at the convention:
Prolonging plant life and plant retirement planning
Fuel switching and blending challenges
Biomass technology from harvest to grid
Emerging energy technologies
Condition-based maintenance
What's next for coal plants?
Electric Power will feature keynote speakers Arshad Mansoor, Senior Vice President of the Electric Power Research Institute, and Dr. Howard Gruenspecht, Acting Administrator of the U.S. Energy Information Administration.
The Electric Power Conference & Exhibition will be held on May 15-17 at the Baltimore Convention Center in Baltimore, MD. Heyl & Patterson will be located at Booth #1860.
For a free VIP Exhibit Hall Pass to the show, courtesy of Heyl & Patterson, click here: