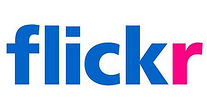 A picture is worth a thousand words. This old adage, which originated as a Chinese proverb, refers to the notion that a complex idea can be conveyed in a single image. With the dawn of the Information Age, anyone has the ability to tell an infinite number of stories, to an infinite number of people. To help tell the story of our 125 years in business, Heyl & Patterson has launched the the H&P Flickr Account.
Flickr is a social media website and online community made for image and video hosting, and is the most prominent online photo management and sharing application in the world today. In addition to being popular for sharing personal photographs, the service is widely used by bloggers to host images that they embed in blogs and other social media. Flickr photostreams are used to document anything from the Library of Congress to the British monarchy.
Heyl & Patterson is now part of the Flickr community, so anyone can browse our photo library online. Our account prominently features vintage photos from our company history in honor of our 125th anniversary. Other photo sets show our equipment, such as Rotary Railcar Dumpers, Hammermills, Fluid Bed Dryers, Rotary Dryers, Calciners and MultiDisc Thermal Processors. Visitors can also view video of our CUB Railcar Mover in action and an interview with KDKA-TV in Pittsburgh about our torrefaction equipment. As our photo library grows, we'll also post archival drawings and other artwork.
To access Heyl & Patterson's Flickr account, click here.
For more information on Heyl & Patterson, updates about our social media channels and more, subscribe to our blog: