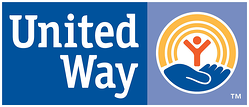 Franklin Delano Roosevelt once said "The test of our progress is not whether we add more to the abundance of those who have much; it is whether we provide enough for those who have too little." In a time when government funding for health and human services has been declining in recent years, agencies have been forced to scale back or eliminate critical programs. With that in mind, Heyl & Patterson continues its support of the United Way of Allegheny County.
The United Way of Allegheny County has served the Pittsburgh area since 1974, and evolved from several forerunner organizations dating back to 1877. The money donated to the United Way of Allegheny County supports local programs and agencies. Dollars raised by companies such as Heyl & Patterson are directed to the agencies of our employees' choosing, to help build a better place for everyone to live and work.
United Way of Allegheny County is an agent for change and efficient community fundraiser that improves lives by addressing critical community needs. By convening diverse partners and investing in programs and people to advance solutions, the United Way creates long-lasting change and helps children and youth succeed, strengthens and supports families by promoting financial stability, ensures the safety and well-being of vulnerable seniors and provides county-wide access to information and referral sources meeting basic needs.
Currently celebrating its 125th year in business, Heyl & Patterson has been involved with the United Way of Allegheny County since 1997.
To learn more about Heyl & Patterson, subscribe to our blog: